07.08.2020: Nasze dostawy do domu są kontynuowane jak zwykle, 1-3 dni robocze ♡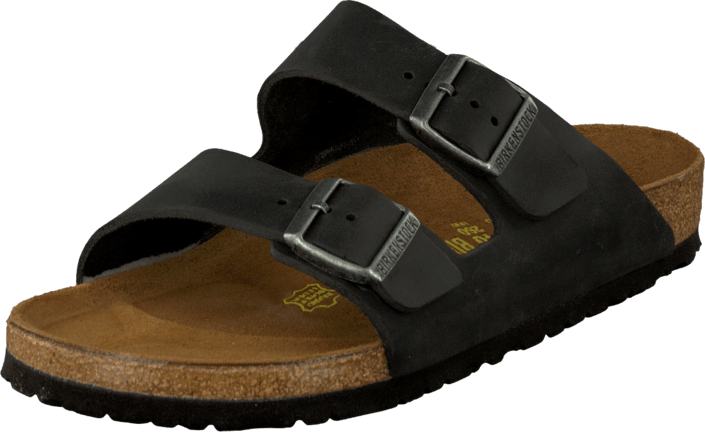 Chcesz inspirować innych? Oznacz @footway na swoim zdjęciu na Instagramie, aby mieć szansę na wyróżnienie się tutaj
3D
Dane klienta
Birkenstock są oceniane jako standardowe przez 14775 klientów
Opis produktu
Czarne, Brązowe
Skóra
Gumowa
Klamra
48894-00
Birkenstock Arizona Regular Black
Niemiecka firma Birkenstock została założona pod koniec XVII wieku i od tamtej pory stale rozwija i ulepsza swoje procesy produkcyjne. Dziś marka ta jest niezwykle popularna dzięki swoim wygodnym i stylowym kapciom, wykonanym z wysokiej jakości materiału. Birkenstock Arizona Regular Black to ponadczasowe klasyczne obuwie dla wszystkich kobiet i mężczyzn, którzy kochają modę.
Piękna korkowa podeszwa
Birkenstock to wyjątkowo trafny wybór na lato, ponieważ o tej porze roku kapcie mogą być z powodzeniem noszone przez cały dzień. Dzięki wygodnej korkowej podeszwie, czujesz się w nich komfortowo przez cały czas. Paski zostały wykonane z wysokiej jakości materiału i są dostępne w kolorze ponadczasowej czerni. Wraz z korkową podeszwą otrzymujesz fantastyczne kapcie, które nie dość, że są piękne, to jeszcze wygodne i zapewniają Twoim stopom dobre oparcie.
Do wszystkich letnich ubrań
Model Birkenstock Arizona to naprawdę must-have dla wszystkich tych, którzy kochają modę. Kapcie można łatwo dopasować do wielu różnych ubrań, chociażby do podartych jeansów, spodni, sukienki czy szortów. Model Birkenstock Arizona zawsze nada Twoim stylizacjom lekki styl.
Dbaj o swoje letnie obuwie
Z racji tego, że model Birkenstock Arizona posiada otwartą formę, najlepiej nosić buty tylko podczas suchej pogody, gdyż deszcz może spowodować uszkodzenie obuwia i jego korkowej podeszwy. W razie potrzeby możesz umyć delikatnie paski, a później użyć odpowiednich produktów, przeznaczonych do pielęgnacji tego typu obuwia.
Pokaż więcej
Popularne buty z Birkenstock