23.06.2021: Nasze dostawy do domu są kontynuowane jak zwykle, 1-3 dni robocze ♡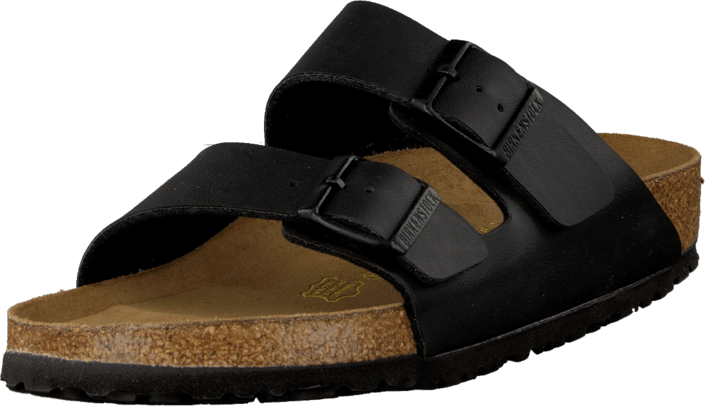 Chcesz inspirować innych? Oznacz @footway na swoim zdjęciu na Instagramie, aby mieć szansę na wyróżnienie się tutaj
3D
Dane klienta
Birkenstock są oceniane jako standardowe przez 14775 klientów
Opis produktu
Czarne
Skóra syntetyczna
Gumowa
Klamra
07299-00
Birkenstock Arizona Soft Black
Zależy Ci na modnych butach idealnych do noszenia po domu albo butach na jesień i lato? A może masz wyjątkowo wysokie wymagania w kwestii jakości, komfortu i designu? Niemiecka firma obuwnicza Birkenstock nie przestaje nas zadziwiać. Klasyczne kapcie Birkenstock Arizona Soft Black to fantastyczny model obuwia, który możesz z powodzeniam nosić w domu i na dworze w okresie wiosenno-letnim.
Wygodna podeszwa i praktyczne rzemyki
Birkenstock Arizona to bez wątpienia jeden z bardziej znanych modeli marki Birkenstock. To kapcie o wygodnej podeszwie z prawdziwego korka oraz specjalnej warstwie zapewniającej dodatkową amortyzację. Model Arizona jest wyposażony w dwa rzemyki, które możesz w łatwy sposób regulować, aby dopasować rozmiar obuwia do swoich stóp.
Idealne kapcie
Model Birkenstock Arizona z czarnego materiału to idealne buty na ciepłą pogodę. Dzięki wygodnej budowie możesz nosić je przez cały dzień, nie obawiając się nadwyrężenia stóp. To obuwie, które pasuje do wszystkiego od sukienek po dżinsy i świetnie sprawdza się również w połączeniu z dżinsowymi szortami.
Birkenstock - wskazówki odnośnie pielęgnacji
Jeśli chcesz, aby buty marki Birkenstock służyły Ci latami, unikaj chodzenia w nich na deszczu i po błocie. Z racji tego, że kapcie wykonane są ze wysokiej jakości materiału i korka i charakteryzują się dość otwartą formą, najlepiej nosić je w bezdeszczową pogodę. Do pielęgnacji obuwia należy używać dedykowanych dla danego materiału produktów.
Pokaż więcej
Popularne buty z Birkenstock